Water Softener Servicing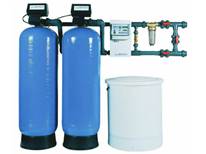 All Water Softeners are designed to work quietly, efficiently and without fuss and for the majority of its lifespan will remain extremely reliable. We recommend that a routine service is carried out every year to ensure continued efficient running, and that settings are checked and maintained and any small filters and seals are replaced to prolong the life expectancy of the whole unit.
To comply with the HSE guidance document, the HSG 274 Part 2, the resin and brine tank should also be cleaned out and disinfected on an annual basis.
We service and repair many makes and models of water softeners. Many may be unavailable to buy now or indeed source replacement parts for, however give us a call on the number below and we will see if can help you with.
---
Please contact WCS, and ask to speak to one of our water treatment specialists on how we can help you and your company save on costs whilst ensuring that you remain safe and compliant.