Taps and other Sanitary Ware / Plumbing Fittings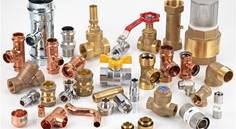 WCS have a vast array of knowledge of plumbing fittings through over 20 years experience in the plumbing trade. WCS experienced plumbers can provide you with advice and information of the correct type of fittings required to complete the plumbing works and also provide you a cost to complete the works if required.
Its not always easy to identify and assess what type of plumbing fittings are required for the job. Please don't hesitate to contact WCS were we can help and guide you through this process and also source the fittings you require.