Legionella Awareness Training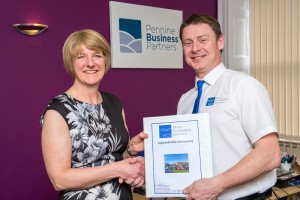 At Water Compliance Solutions we are dedicated to providing our clients with a fully integrated legionella service – as part of that we offer legionella control training courses to our clients.
If you or one of your employees is responsible for legionella monitoring on one or more premises then it is a legal obligation to undergo an official training course in legionella control.
Our training courses are designed to specifically meet the requirements of each client – Essential theory based content is fully covered and there is also an emphasis placed on the important practical aspects including premises 'walkarounds'. At Water Compliance Solutions we like to go the extra mile and our experienced and engaging trainers ensure you and your team gain a high level of understanding that will help to protect your people, business and profits.