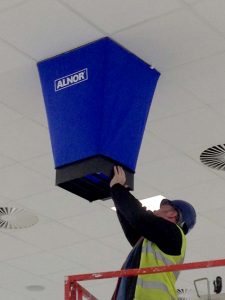 Commissioning is the ultimate test for proving the design and installation of building engineering services in practice and is a requirement of Part L of the Building Regulations. Commissioning of air and water systems is critical in achieving the safe, energy and carbon efficient and effective operation of hydronic and ventilation systems through thorough and correct balancing of distribution and components. Thorough and correct commissioning enables the engineering systems to operate at optimum performance and provide the buildings users with good quality internal environments.
Water Compliance Services Ltd (WCS) undertake the hands on commissioning of all types of commercial air and water systems. We have commissioned systems in small office buildings through to large university department buildings. WCS provide all stages of commission for Static Completion right through to Setting to Work a new static water or air system. This complete commissioning service along with our expertise in all types or air and water systems and experience of over 25 years gives our customers the confidence when undertaking a new development project.
WCS provide a 'start to finish' service when completing hands on commissioning of air and water systems. This extensive, progressing testing process takes a newly installed system from the point of static completion to full systems testing. This logical sequence of testing will ensure that any new system is fully compliant to all legal and regulatory codes and practices and consists of three main stages:
Static Completion
Static completion is the stage at which a new system is complete but not yet operational. It is at this stage that our team of highly skilled and experienced engineers will carry out thorough checks of the newly installed system to ensure it complies with all necessary regulations. At WCS Ltd we will thoroughly check the installation to ensure it meets the original specification. Each of our fully trained CSA accredited engineers carry full PPE and hold relevant health and safety training to work on any site. At this stage in the hands on commissioning process the system is checked for cleanliness and that it is ready to be set to work.
Pre-Commissioning Checks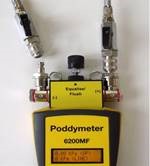 Before any new system can be set to work a number of specific, systematic checks are carried out. These checks help us to determine whether the newly installed air or water system is suitable for the commissioning process. At WCS Ltd we have a wealth of experience and a wide knowledge of all the key system types which allows us to efficiently assess the system for a wide range of issues before it is set to work.
Setting to Work
Hands on Commissioning of Air & Water Systems carried out by WCS Ltd is done in accordance with both CIBSE and BSRIA guidelines. With over 20 years of experience we have extensive knowledge and experience of working on all types of modern and legacy systems including: Variable to Constant Flow, Static Pressure Control, Fan Coil Units, ePIV, VAV & CAV Boxes, Carrier Modulines, Induction Units and Life Safety Systems.