Posted September 27, 2017
|
Blog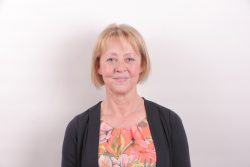 People buy people and it is people that make Water Compliance Solutions so successful. That's why we have been letting the world know a little more about the people behind the company.
Ann Hunt is a vital part of the WCS team. She single handedly ensures that all our books are in order so we can maintain a healthy balance. Thanks to Ann, everybody gets paid and our suppliers love dealing with us.
How long have you worked at Water Compliance Solutions?
I started working for Water Compliance Solutions on the 2nd January 2014.
How did you get involved in water compliance and water regulations?
I got involved with the company four years ago with no prior knowledge of keeping accounts so I was thrown in at the deep end so to speak.
Although I had no former qualifications or prior experience in bookkeeping or accounts, I have worked my way through to now being proficient in all the aspects of the company finances, having had just few lessons on Sage accounting. Most of it I learnt as I went on.
Keeping the company finances in order can be very challenging, and keeps me very busy.
What do you like to do in your own time?
In my own time, I enjoy walking with my dog, Ruby the Rottweiler, and looking after my five Grandchildren.
Meet Ruby…
(Isn't she a cute dog!!)
I also do a lot of DIY from wallpapering to tiling. We are currently renovating our property.
I like to read a good book, when I get a chance, and grow my own salad and vegetables –  it's very rewarding and the taste is much better.
If I can find the time, I enjoy cycling and motorcycling pillion style!
If you could go for dinner with any person living or dead, who would it be and why?
If I could go for dinner with any person, it would have to be Martin Clunes. I always enjoy his programs and he has a great personality. He is a very down to earth person, kind to animals and he makes me laugh.
If you could write your own epitaph what would it be?
"I'm having a rest!"
There's more to compliance than Legionella
Our staff are all trained in all aspects of water compliance. They can identify issues and carry out remedial work to ensure your water system is compliant with regulations and safe from the threat of Legionella, Pseudomonas and other troublesome bacteria.
If you would like more information about water safety and management you can contact Director, Martin Hillam, at Water Compliance Solutions, on 0800 1303221 or email info@water-compliance.co.uk.