Posted August 15, 2017
|
Blog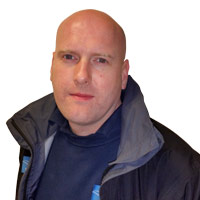 Meet Nick Swatkins: dealing with the threat of Legionella
Water compliance and water safety are serious concerns. As a front line member of the WCS team, Nick Swatkins carries a lot of responsibility. He assesses water systems and needs a keen eye for maintenance from a compliance and health and safety perspective. People's safety depend on his judgement and expertise.
How long have you worked at Water Compliance Solutions?
I have worked at water compliance solutions just over two years.
How did you get involved in water compliance and water regulations?
I became involved in the water treatment industry when I was working as a Gas Engineer for GSH Facilities Management at Manchester Arndale. I saw a job advertised for an Engineer at H20 Chemicals. So applied for the job as I was already carrying out checks on cooling towers along with other duties in water treatment within my role at GSH.
What do you like to do in your own time?
In my own time, if I get any, I like playing football.
If you could go for dinner with any person living or dead, who would it be and why?
If I had the chance to go for a meal with someone it would have to be Sir Alex Ferguson because I would like to shake his hand.
If you could write your own epitaph what would it be?
Make the most of your life.
---
What are the risks in your water systems?
We run a tight ship at WCS. After all, we are trusted to ensure the compliance and safety of water systems so people don't become seriously ill. That's why it is important that we have a team of people who are all highly skilled in what they do and work well together so you can rest easy that we will keep you safe.
When was your last survey?
For more information about water compliance and regulations or to arrange an assessment/survey for your premises, get in touch today.