Posted August 3, 2017
|
Blog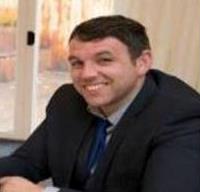 Jason's a very important member of our team, working closely with the MD to ensure the company is working effectively and efficiently so we can deliver the best possible service to our clients. He is also a team player outside of work and definitely somebody who won't drop the ball…literally!
How long have you worked at Water Compliance Solutions?
Since December 2016.
How did you get involved in water compliance and water regulations?
I started life after school as a pipe fitters' mate, moved into plumbing, water compliance and water regulations shortly after. I've been working in the industry now for going on 15 years.
What do you like to do in your own time?
I grew up playing rugby, played for 20+ years until the children came along now, having two young kids, I  try to catch the little sleep and rest on offer when I can. Oh, and I don't mind the odd cheeky beer here and there.
If you could go for dinner with any person living or dead, who would it be and why?
No one person springs to mind but I think it would probably have to be somebody from the world of sport. The thing I enjoyed most about rugby was getting stuck in with everyone else but working as part of a team. There's a great sense of togetherness in having a common mission.
If you could write your own epitaph what would it be?
Well this sucks…I was hoping for a pyramid!
---
We run a tight ship at WCS. After all, we are trusted to ensure the compliance and safety of water systems so people don't become seriously ill. That's why it is important that we have a team of people who are all highly skilled in what they do and work well together so you can rest easy that we will keep you safe.
For more information about water compliance and regulations or to arrange an assessment/survey for your premises, get in touch today.