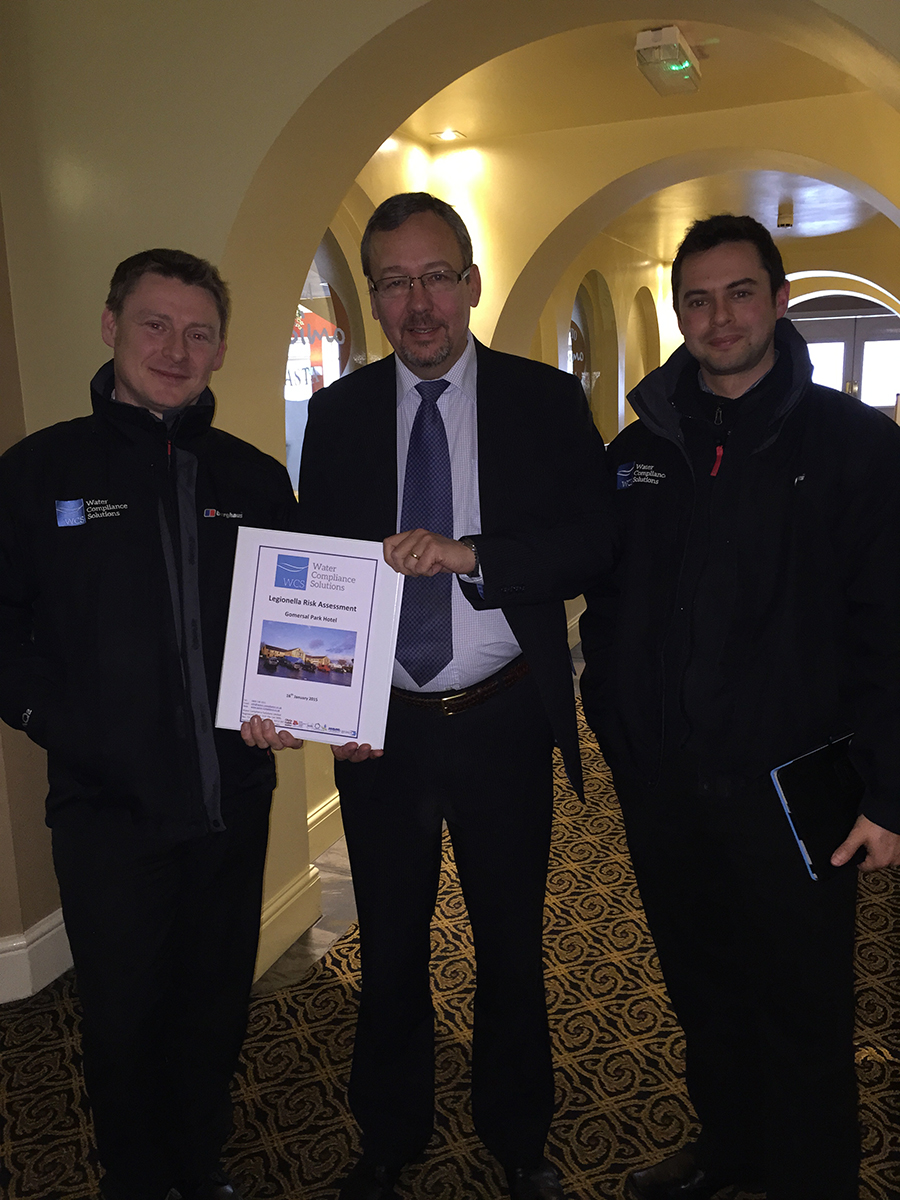 Its official, the Gomersal Park Hotel has the cleanest drinking and bathing water.  Water Compliance Services recently provided he reputable hotel in Gomersal with a full Water Safety and Hygiene Risk Assessment. They are pleased to announce that their water systems were found to be extremely clean, safe and fully compliant with HSE's (Health and Safety Executive) guidelines.
Gavin Jack, Manager of the Gomersal Park Hotel said, "As a luxury hotel with an exciting spa development underway, customer experience is our top priority and the health and safety of our guests is a big part of that. We contacted local firm, Water Compliance Services to undertake a Water Hygiene Risk Assessment to ensure we were complying with our legal obligations whilst achieving safe water for our guests. They were extremely thorough and professional and I cannot recommend them highly enough."
As an expert in water safety, Martin Hillam, Operations Manager at Water Compliance Services said, "Water is fundamental to our daily lives, wellbeing and businesses and the safety of our water affects us all. Whether you are a business owner, responsible for a workplace, a Landlord, a School, Hotel, Spa or Care Home you have a legal obligation to ensure the water systems you provide are compliant with the HSE's (Health and Safety Executive) guidelines."
He went on to add, "It is great to see establishments like the Gomersal Park Hotel take their water safety seriously. Following a Water Hygiene Risk Assessment of the Hotel and its brand new spa development they were found to be fully safe and compliant so they can be secure in the knowledge that their residents and staff have safe drinking and bathing water.
Unfortunately not everybody is as compliant as the Gomersal Park Hotel and many organisations and private Landlords are not aware of their duty of care when it comes to water compliance and safety. Badly maintained and neglected water systems can cause harmful bacteria to thrive and in some cases this can put people at risk of contracting the potentially fatal Legionnaires disease. "
Water Compliance Services Limited provide a complete portfolio of water system assessment and management. If you would like more information about water safety you can contact Operations Manager, Martin Hillam, at Water Compliance Services, on 01924 723725, or email info@watercompliance.co.uk.